Before you start using the CO2 probe, please set it up on the console (https://console.ubibot.com)
1. Select the device you are using with CO2 and enter the settings page on the console.
2. Click "Sensor Display Setting".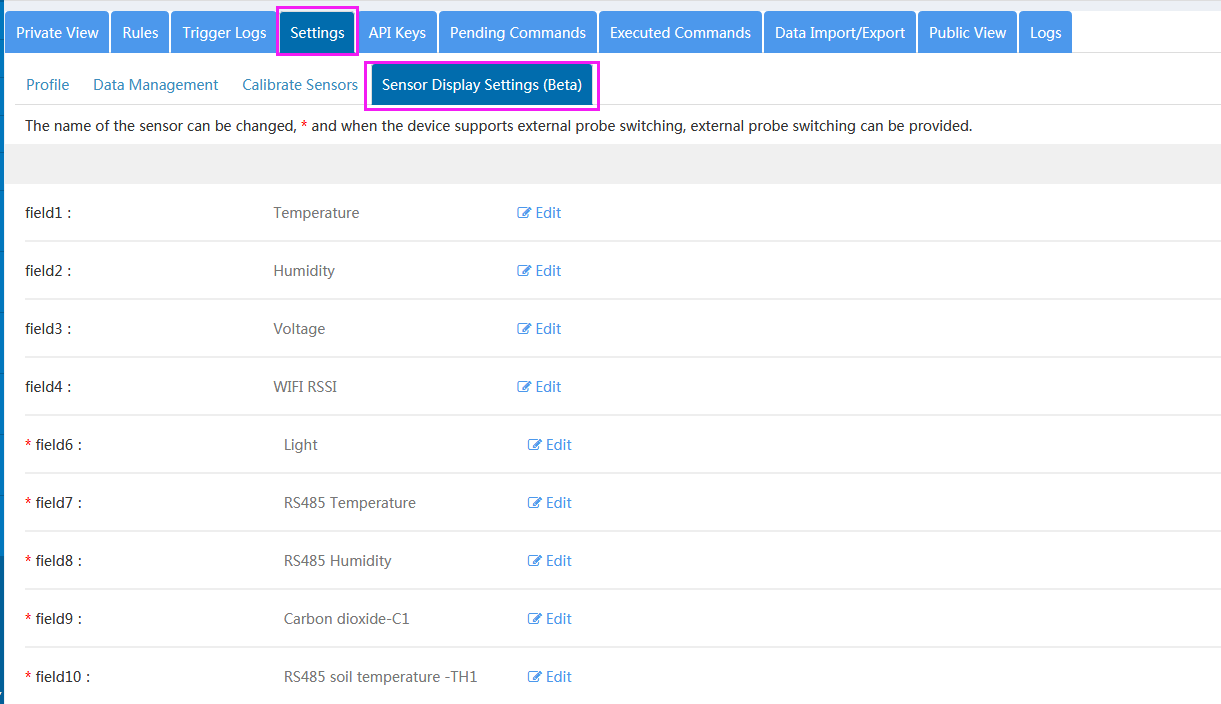 3. Select a sensor field from field7 - 10 to edit. (Note: field 1 - 6 are built-in sensors, field 7 - 10 are for external sensors).

4. Select "Carbon Dioxide-C1" from the options and click save.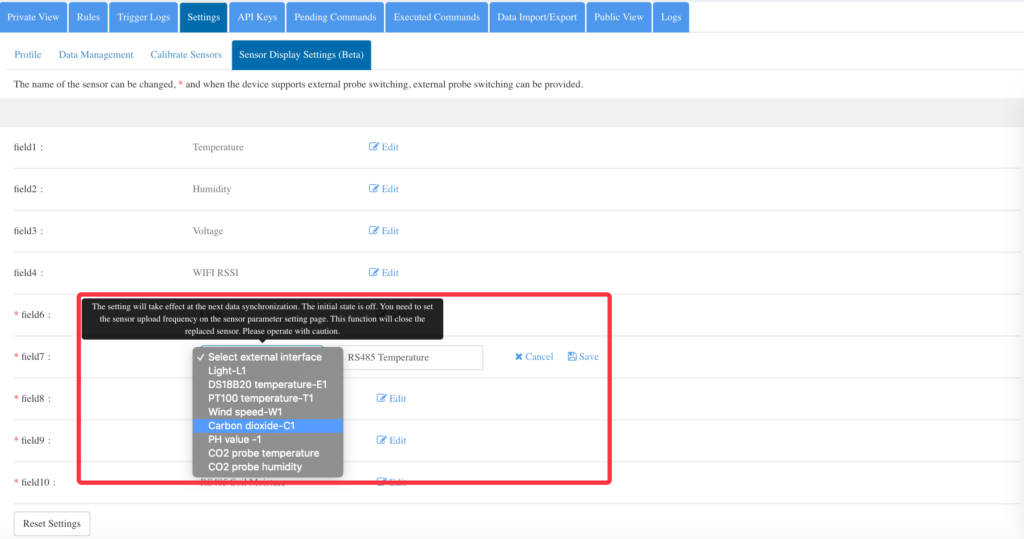 5. Go to "Data Management" page where you can set the data measure frequency of the Carbon Dioxide external probe.